An update on how I'll be controlling the layout...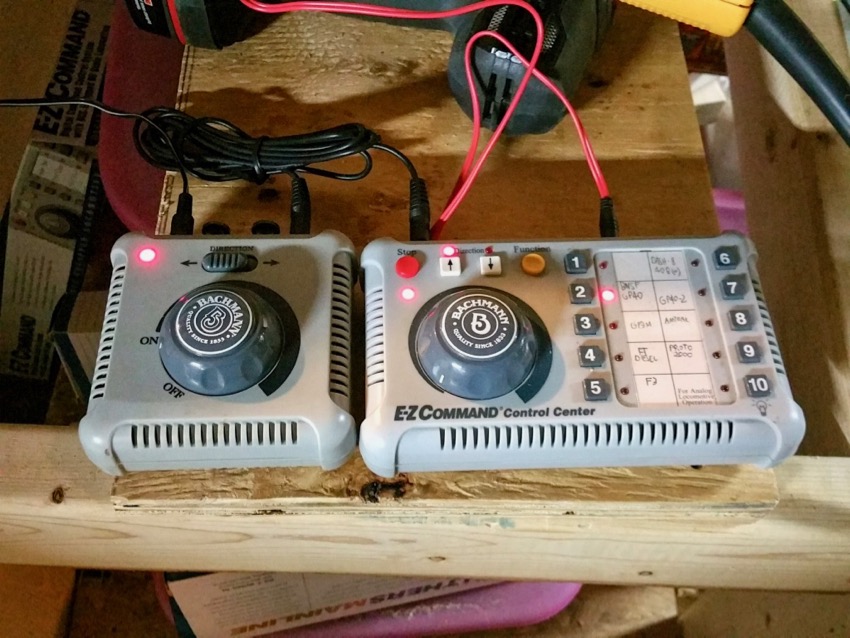 I got a typical modern Bachmann power pack and hooked it up to my E-Z Command unit, as this way you can operate ten digital addresses and one analog locomotive (I will still make an isolated siding to park any analog locomotives on when not in use, like on the previous layout.) I am still hoping to at least either get a decoder-equipped steam locomotive, or find out how to upgrade my IHC/Mehano Consolidation steam loco (which uses the same tooling as TYCO's old Consolidation!) I'll also use the Bachmann pack here to power the turnouts and any close-by electrically-operated "action accessories", but for any other lights or accessories requiring an AC connection I will be mounting older train set power packs under the benchwork for that (I've got quite a bit of those blue Life-Like power packs, and a few older Bachmann and TYCO packs as well.)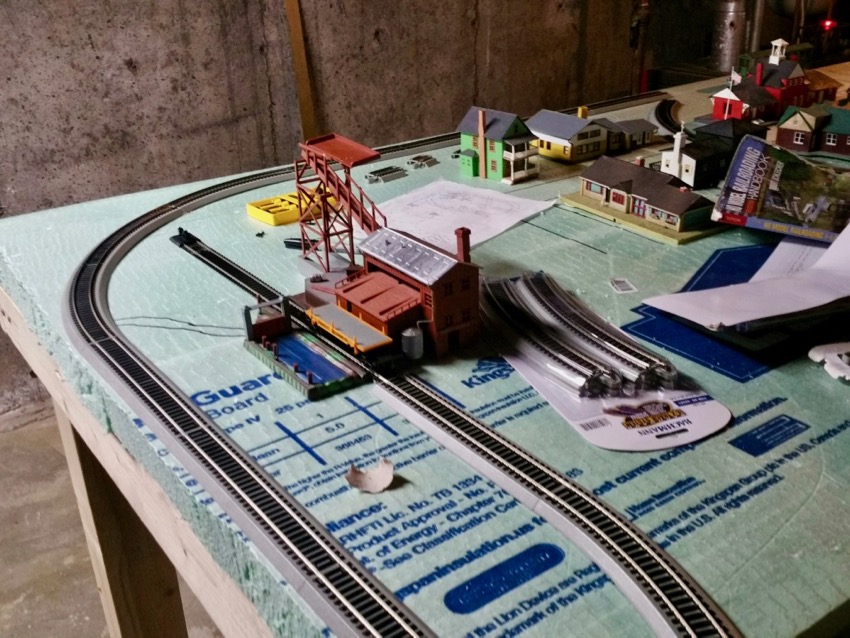 My Life-Like operating logging mill! This is a pretty cool manually-operated action accessory Life-Like made for a long time. A shame they didn't make a Power-Loc -compatible version or similar. In the 70s, Life-Like did come out with some rather unique action accessories that were different from what Bachmann, Cox and TYCO were making at the time.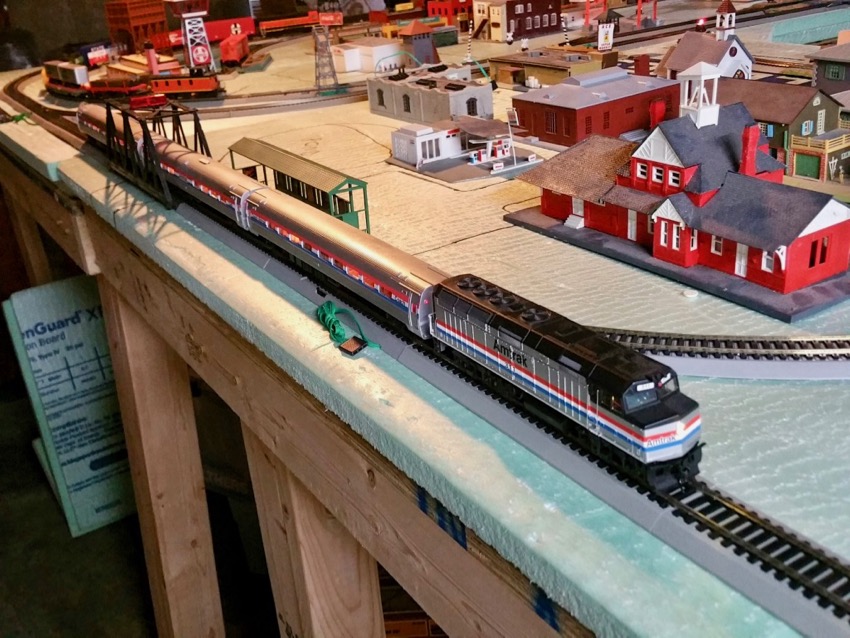 The Amtrak train stopped at the Life-Like Snap-Loc commuter station.