I was cleaning files off my old repair shop computer, and came across some pictures from when I first set up back in 2001 I thought you might find interesting. This is before I got the milling machine, resistance soldering unit, and a few other goodies.
Early repair shop layout:
Right side, with mulitscale test bench. Throttles and DCC systems are in the drawers: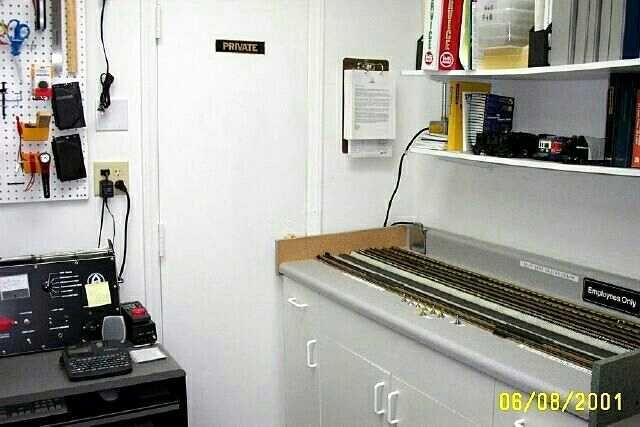 Left side with workbench, Arduk tester for 3-rail stuff, and toolboard: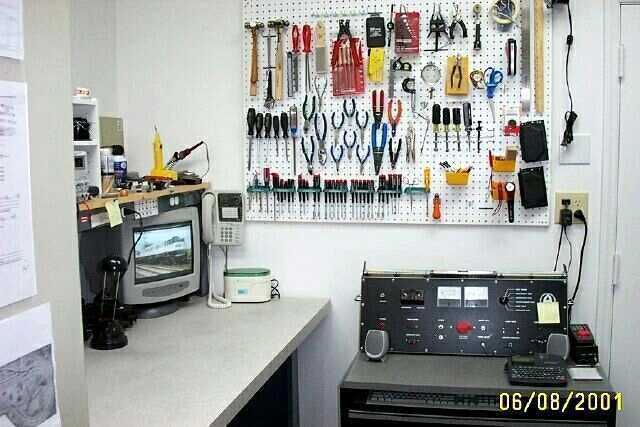 Better shot of the tool board:
Final floor plan with new benches for additional equipment. For some reason, I never took pictures of this layout: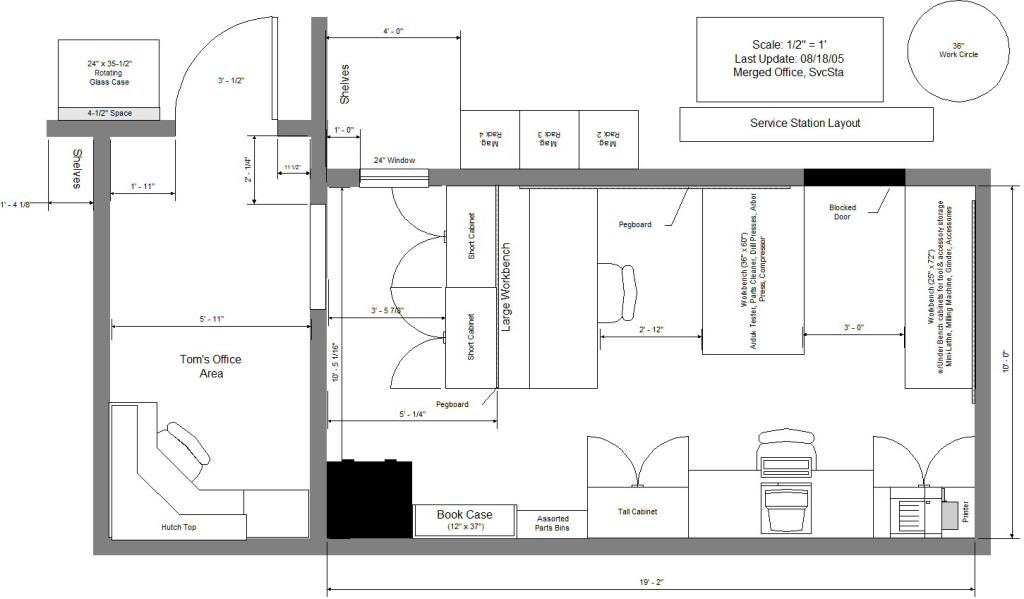 Now I just need the weather to warm up, and my daughter and grandkids to move out, so I get this stuff out of the garage and into a spare bedroom next to the layout room.
Len