Once you are satisfied with the fit of the substructure, attach it to the main walls. Allow the glue to set. The tools set vertically into the holes are there to help coax a small warp out of the wood while it sets.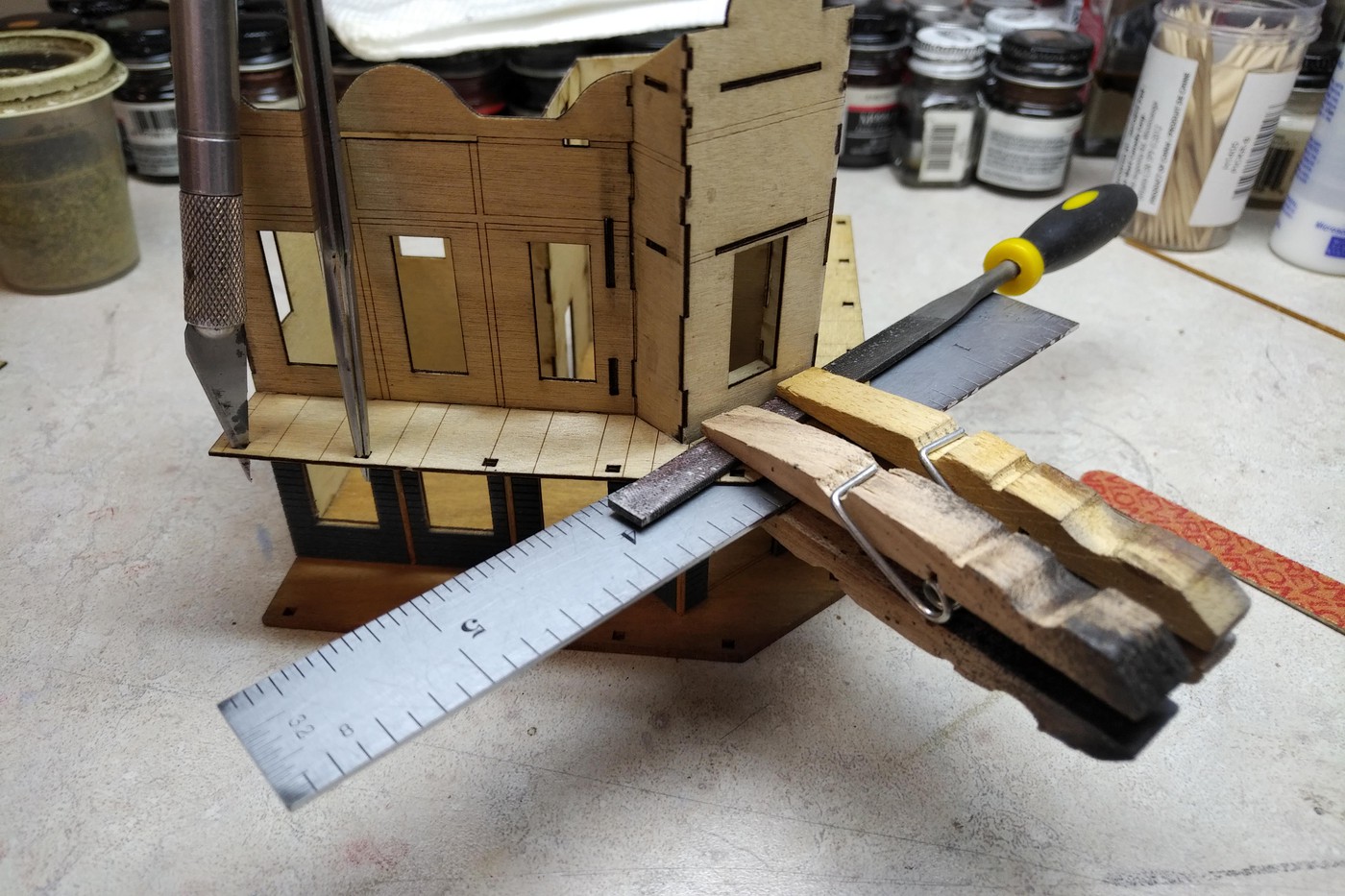 Fit the panels that make up the porch roof ceiling.................with these, the critical alignment points are the post holes.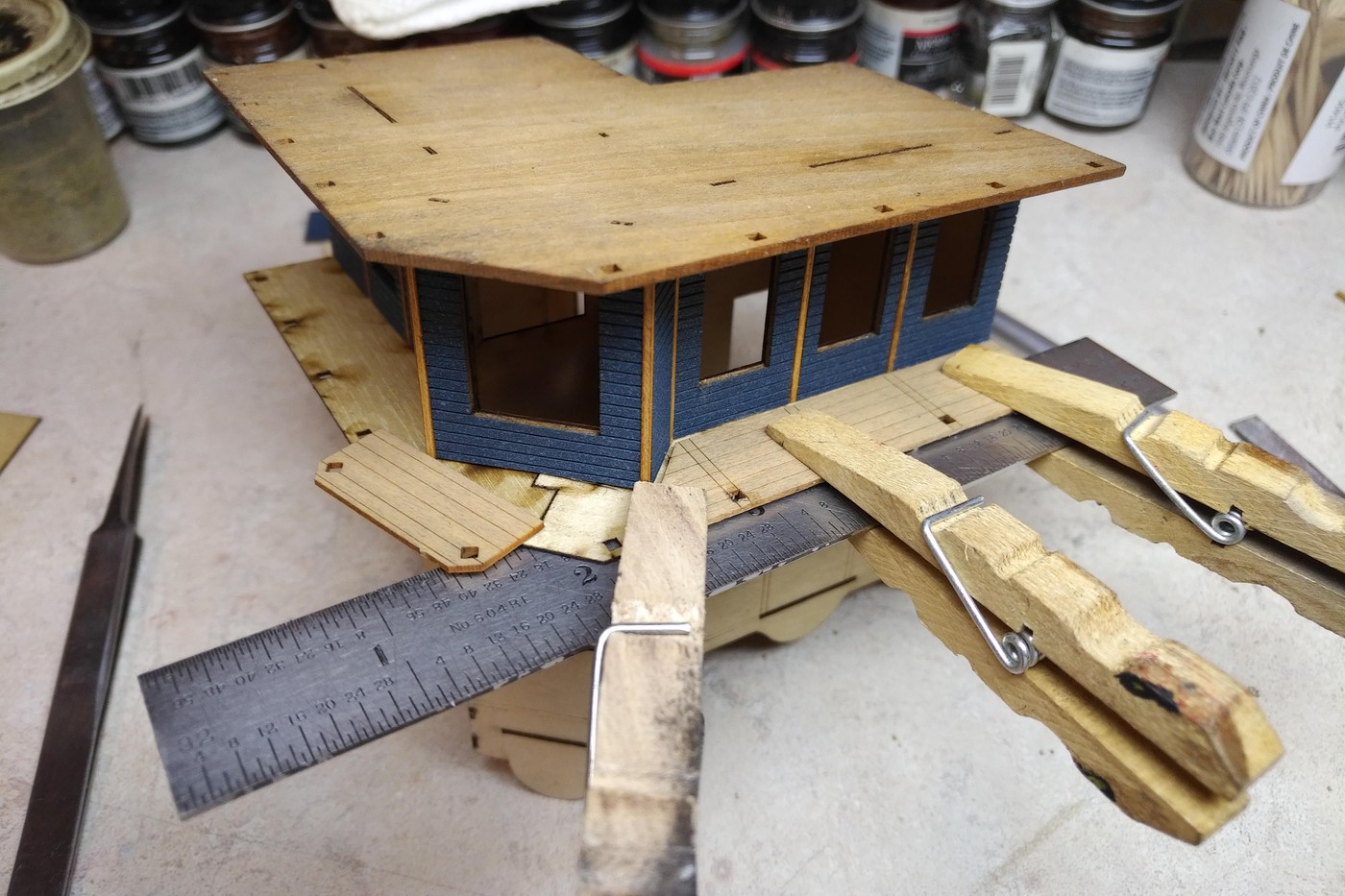 Once that is all glued, clamp it securely and let set. The siding and any sheet material has a bad tendency to warp when using white glues. My choice is the E6000 solvent based glue. Apply with a round toothpick and slap the pieces together. You have a couple of minutes to positon things before it cures. Strip wood gets white glue.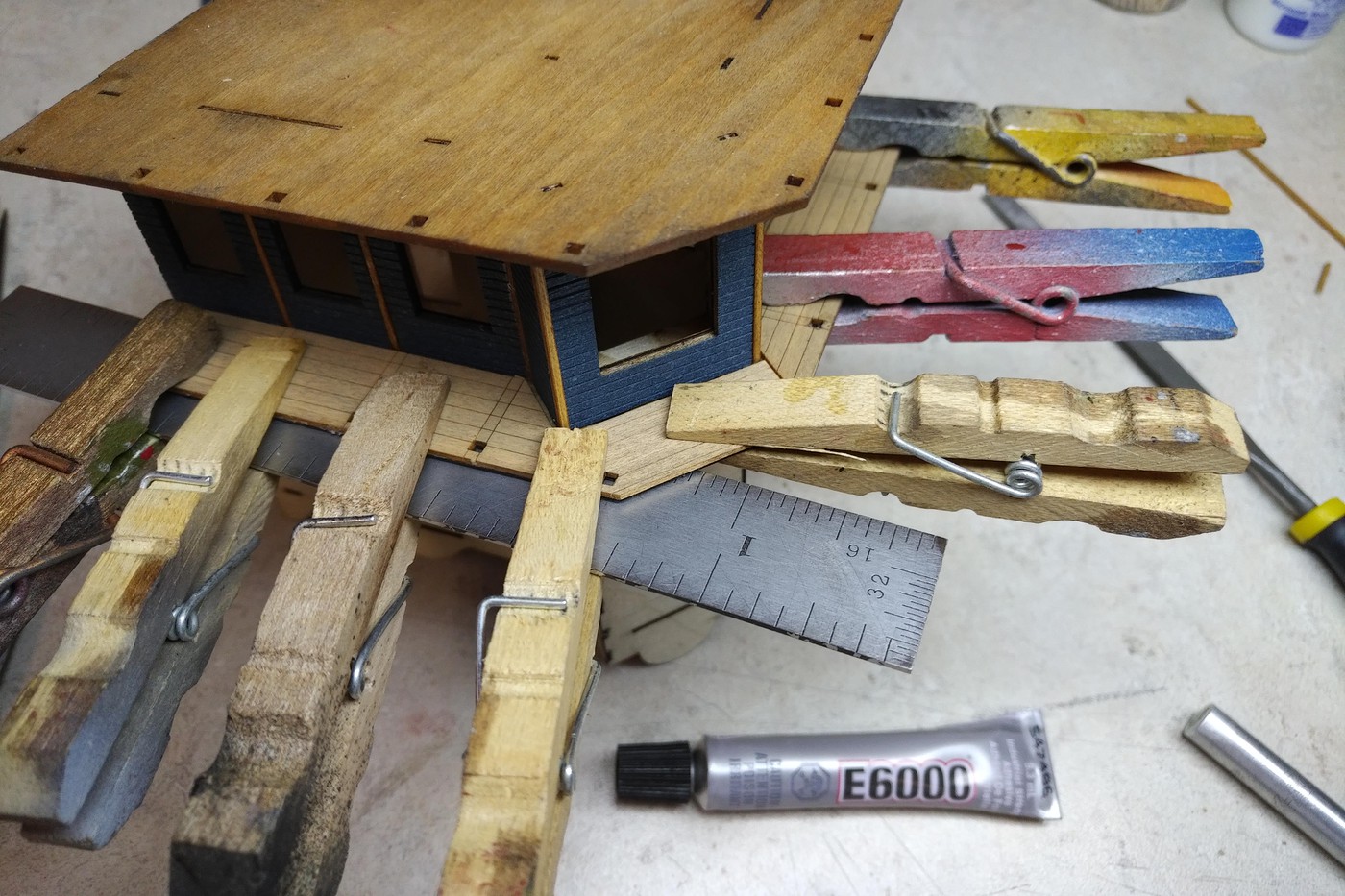 When attaching the siding panels, I mentioned the alignment at the windows is critical. Here I have used a piece of 1/32nd inch plywood spacer to help hold things in position. Even the laser guys have tolerances.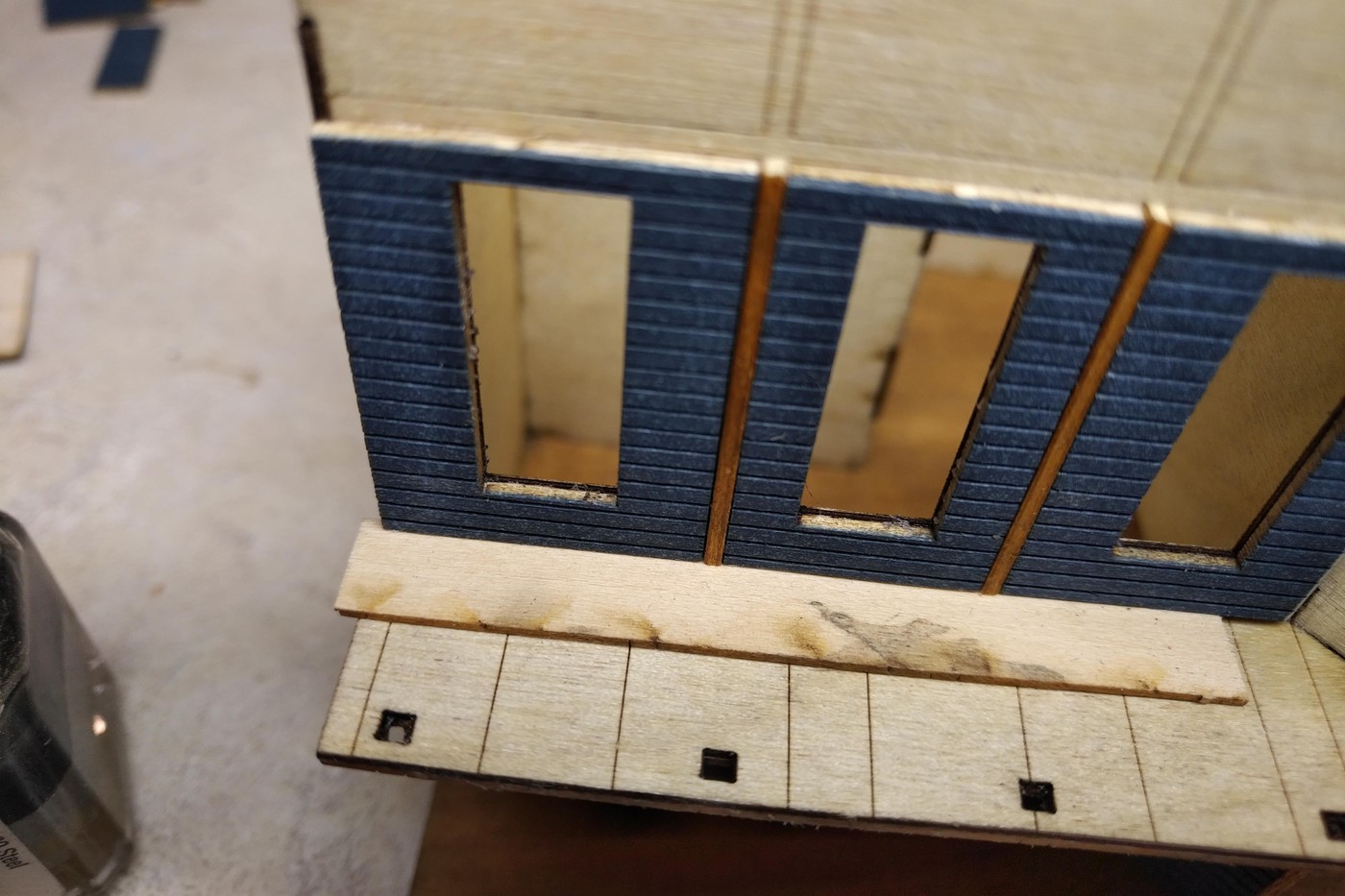 And on the other wall, the siding comes down flush with the porch roof and is aligned with the window openings.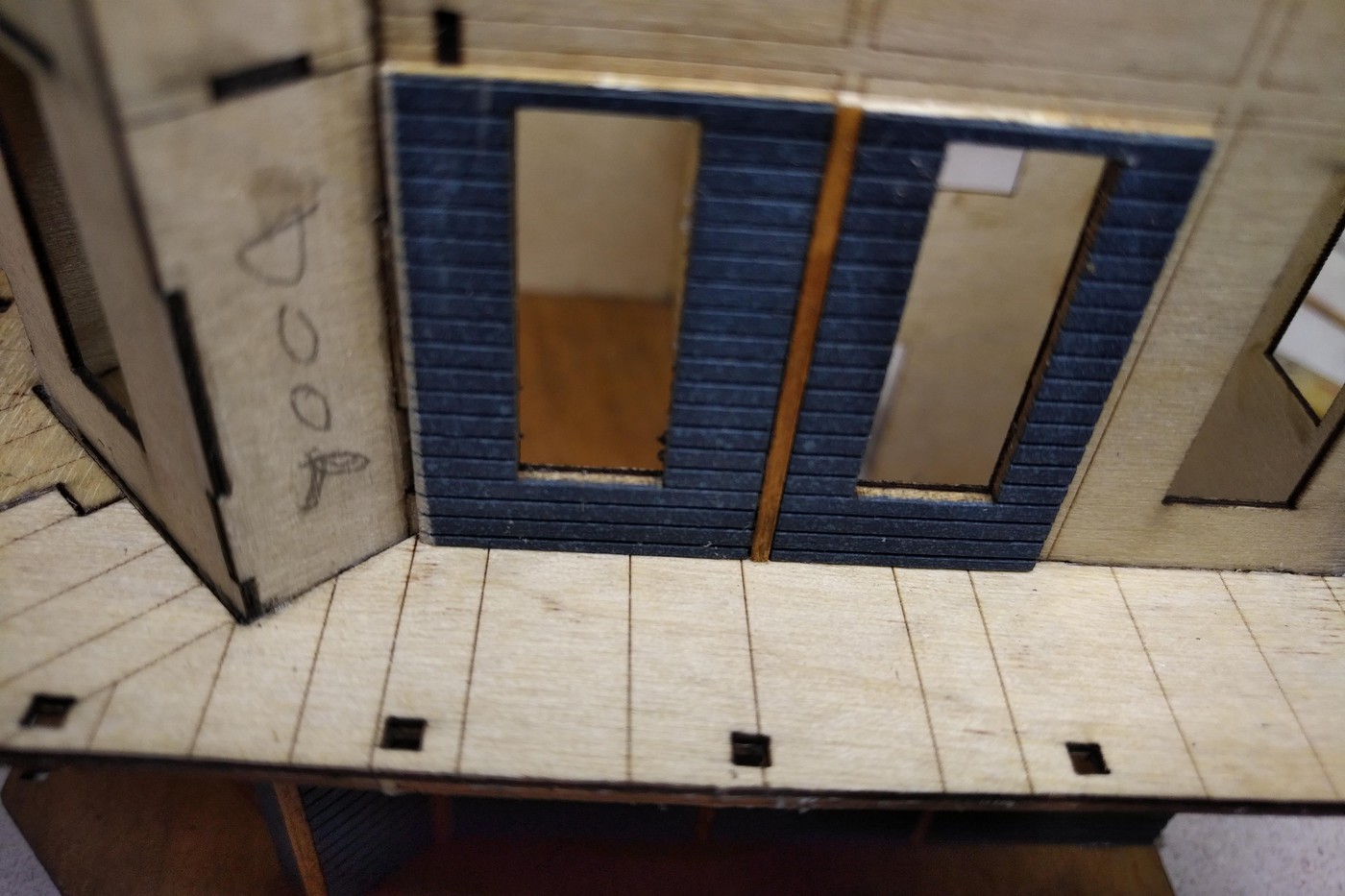 Finally, this is the mornings work. Most of the blue siding panels are installed. I got other stuff to do now lol.
More soon!
Sid