Firstly thank you Chaz for picking up on the Narrow Gague Troublesome truck idea. As for your questions. Firstly I would absolutely buy Sir Handel, trucks and brown breakvan In a heartbeat. I see no reason either why Sir Handel and a brown breakvan won't be introduced next. The hype around Sir Handel seems to be growing every day. As for the breakvan well its not only logical as its a popular item its practical too. Its a simple recolour that Bachmann can roll out after the red and blue ones. As for the Troublesome trucks I feel they would be a massive hit. The slate trucks that are currently released while being true to the basis sadly don't measure up for me being so small so I agree that just sticking a face on one would be a very bad move. Plus if I'm not mistaken the current slate trucks are the poorest sellers across the entire Thomas Narrow Gauge line. They are always in stock on various websites I've checked.
For me I would buy 2 maybe 3 Brown breakvans and depending on if Bachmann actually make a TV accurate model of the trucks even if its just 1 truck I'd buy 10 maybe 12 take the faces off some. Obviously I'd prefer to have different faces on these trucks but if Bachmann just released 1 truck with a face I would buy it but in an ideal world Bachmann would release 2 maybe 3 variants which I will show my top three faces.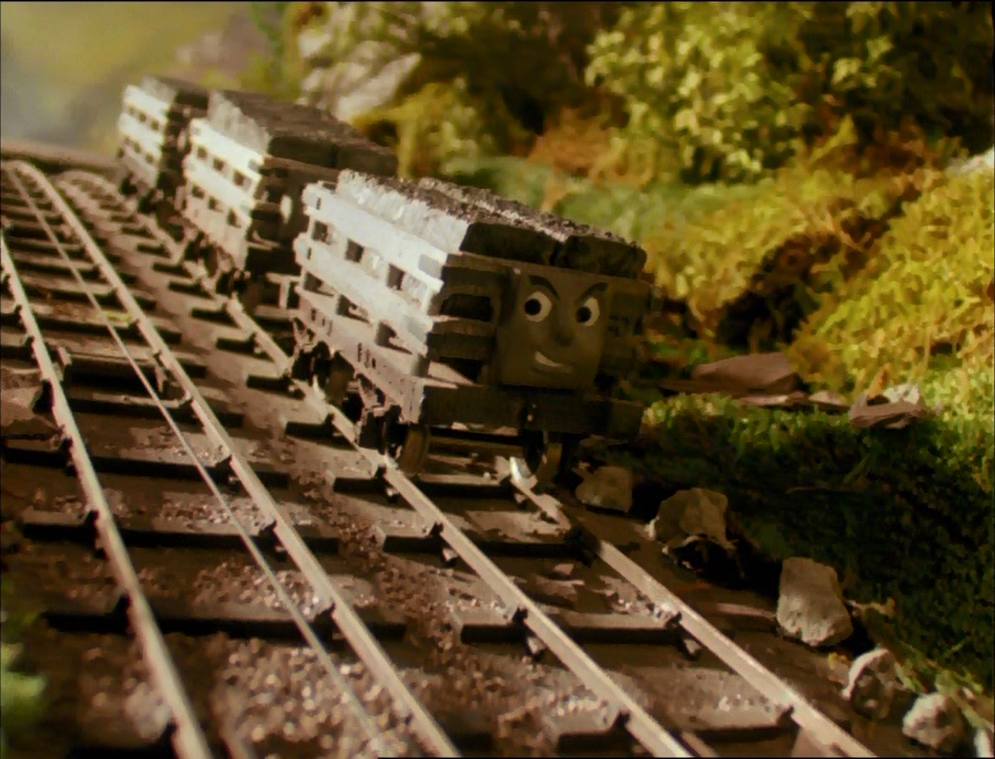 Firstly I feel this is the most popular and recognised Narrow Gauge Troublesome Truck face mask used in the show. Its pretty iconic and appears in both series 4 and 5.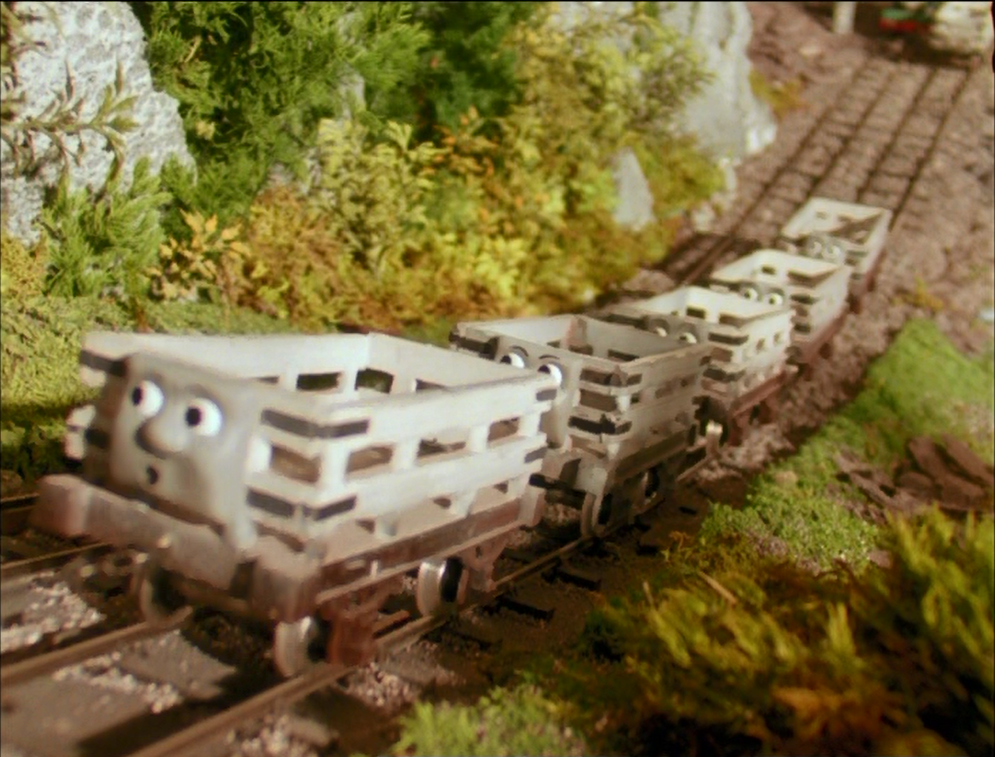 I feel like the surprised face also is a pretty popular choice especially for those who want to remake Peter Sam's accident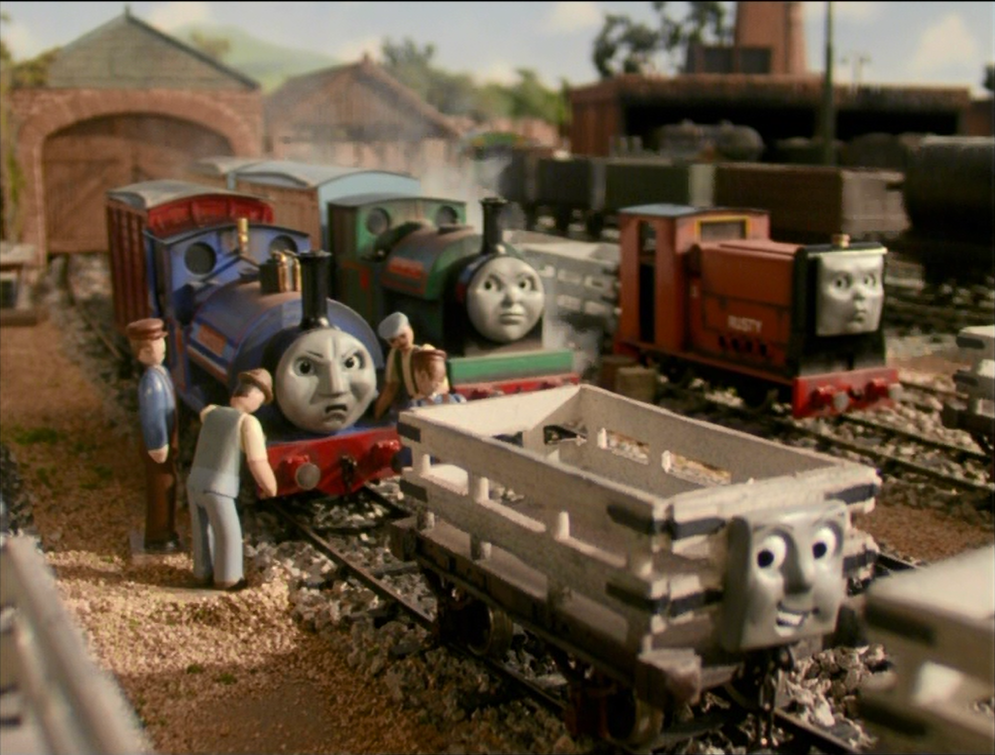 Lastly this little fella. I mean if this guy doesn't scream Troublesome then what does?